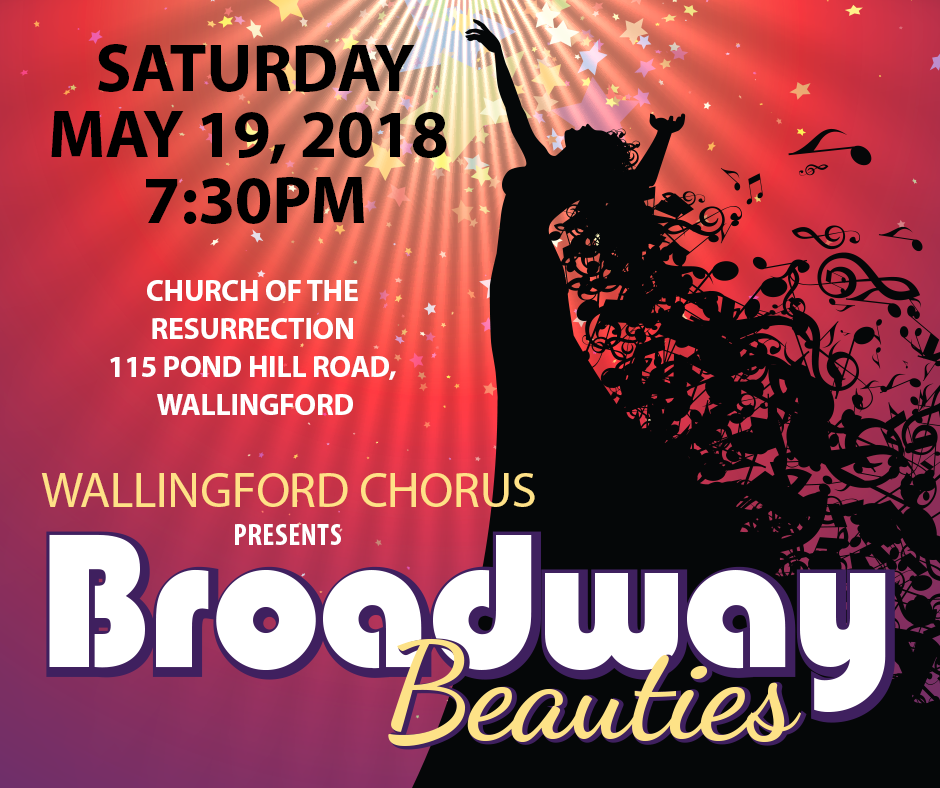 The Show Will Go On!
This has been a challenging week for our Wallingford family, dealing with the aftermath of Tuesday's storms. Luckily, the Church of the Resurrection once again has power! So we will be holding our spring concert there as planned this Saturday May 19, 2018. Doors open at 7pm and the music will start at 7:30pm.

Our hope is that our concert, featuring Broadway tunes from musicals with strong female leads, will bring some joy and much needed respite from the weather.

Please come join us (even if it's raining on Saturday!) for a night of music and community.

Where: Church of the Resurrection, 115 Pond Hill Road in Wallingford.
When: Saturday, May 18 at 7:30pm
Tickets available at the door.


​