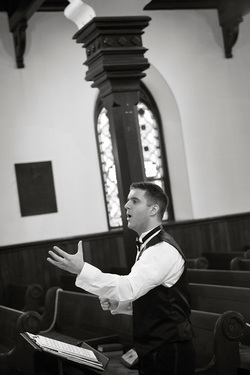 Matthew Campisi earned his Bachelor's degree summa cum laude at Hartt School of Music and continued on with Harrt School where he received his Master of Music in Piano performance in the winter of 2015 under the tutelage of Dr. Paul Rutman. Matt has been active in the music field since he was fifteen years old, when he became music director at St. Colman Church in Middlefield. During his tenure at St. Colman's, he has built an extensive music program and in June 2013, led the choir on a concert tour of Rome and the Vatican. He is the assistant organist and cantor at St. Sebastian Church in Middletown.

Active in musical theater, Matt can occasionally be found in the orchestra pit at the Goodspeed Opera House. He also works as music director for the drama department of Mercy/Xavier High School where the students have performed Grease, Les Miserables: School Edition, Anything Goes, Fiddler on the Roof, and West Side Story. During the summer months, he works as Director of Music at Young People's Center for Creative Arts (YPCCA), where he has conducted Jesus Christ Superstar, Legally Blonde, Chicago, Shrek, and West Side Story.

Mr. Campisi maintains a private voice and piano studio , many of his students receiving acceptance at the prestigious schools of New York University, Boston Conservatory, The Hartt School, University of Southern California, and New England Conservatory. His piano teachers include: Dr. Paul Rutman, Gina Fredericks, and Joan Halligan. He has studied voice with Claude Corbeil, Cherie Caluda, and Gina Fredericks, and studied conducting with Dr. Edward Bolkovac and Dr. Carolina Flores. Mr. Campisi resides in Middletown.

​
---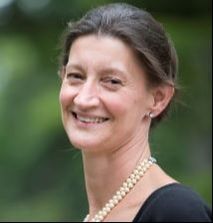 Ingeborg Schimmer was born and raised in the Netherlands. At the age of six, she started playing the piano and hasn't stopped since. She earned a Master's Degree in Piano Performance from the Royal Conservatory in the Hague and a Master's Degree in Collaborative Piano from the Conservatory Utrecht. As making music involves all human emotions, she also earned a degree in Music Therapy, which has given her an advantage when teaching a wide range of students.

Ms. Schimmer came to the United States in 1999 to work as accompanist at the Indiana University School of Music, helping singers in the voice department prepare for their auditions, juries and performances. ​ Since moving to Connecticut she has built a private studio for piano and voice students, some of which have gone on to professional careers.

​Ingeborg also teaches at Neighborhood Music School in New Haven, where she chairs the voice department and coordinates all group instruction.
In addition to her academic work, Ingeborg accompanies vocal groups in the area like the all-male University Glee Club of New Haven, the Coop High School Choral Program and others. She is the music director of the First Church of Christian Science in New Haven. ​ She is delighted to be part of the Wallingford Chorus!
---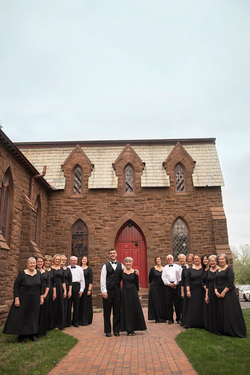 Our Board of Directors
Board Officers
President Wendy Ronitz-Baker
First Vice President Edgar Flynn
Second Vice President Deborah Moore
Secretary Pamela Dewitt
Treasurer Howard Inglis
Member-at-large Linda Mullally

Committee Chairs
Posters Louise Burkhardt
Publicity/ Social Media Jean Moore
Historian Mary Kacillas
Music Librarians Mary Heffernon and Sandra Smith
Social Chair Janet Flynn
Concert Masters Mary Heffernon & Howard Inglis



---